Why G&M HIGH-TECH CAR WASHES?
At G&M we love cars, and we love people. We want you to have fun-yes fun-washing your car. We're also The Best of The Best in Southern California, when it comes to operating drive thru, In-Bay-Automatic car washes. We've been doing it for over twenty years, and we take pride in the cleanliness, appearance and proper functionality, of our car wash facilities and equipment. We have the latest, high-tech, Ryko Soft Gloss MAXX 5 equipment, paired with user friendly touch-screen payment kiosks. G&M Car Washes are affordable, quick, convenient and provide a thoroughly clean wash. We're ready to take care of you and that driving partner of yours, whether it's brand new or has been part of your family for years.
We guarantee that you'll be satisfied!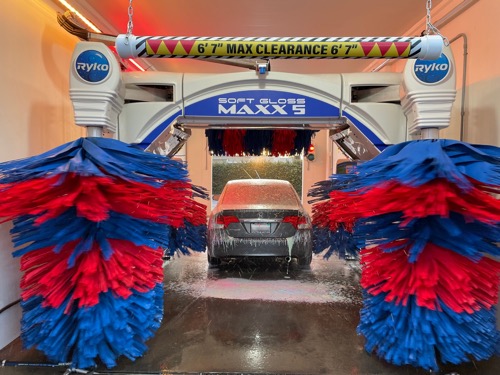 PRIMARY FEATURES OF
G&M HIGH-TECH CAR WASHES
✓
Unitec C-Start Payment Kiosks
✓
High-Pressure Wash Equipment
✓
Innovative Car Wash Chemicals
✓
Water Treatment & Water Recovery Systems
✓
LED – Lighting Technology
WHICH WASH IS RIGHT FOR YOU?
We have three wash packages, one of which is going to be the perfect fit for you and your vehicle.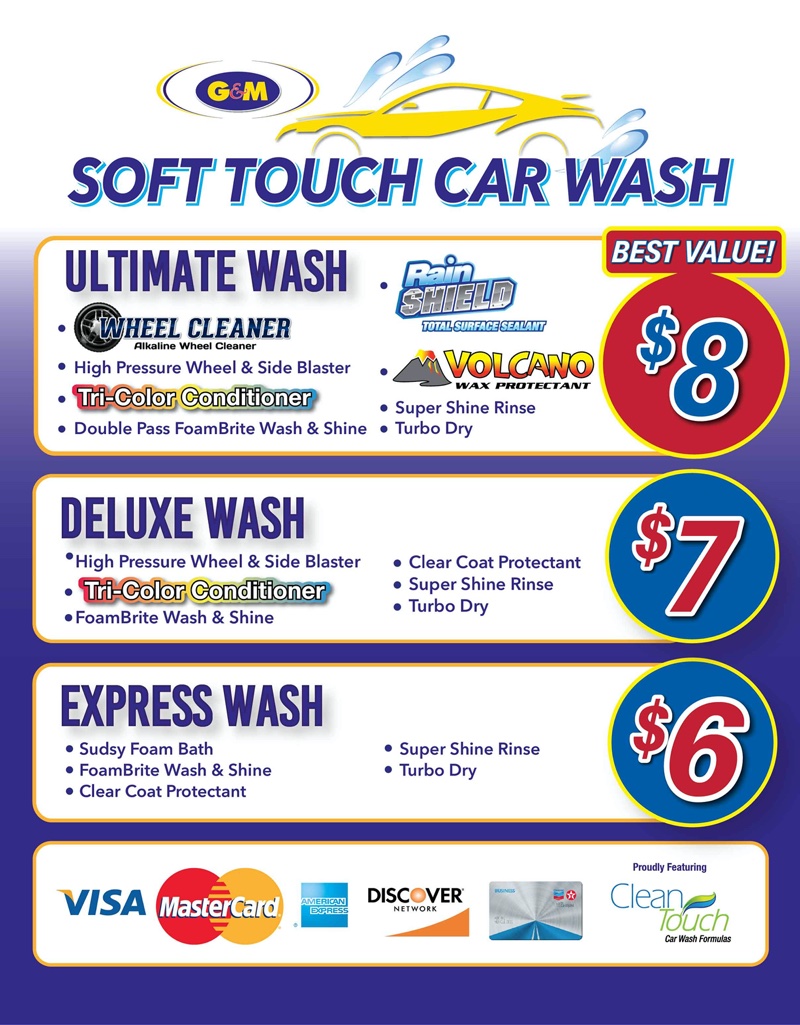 Find locations with a car wash: